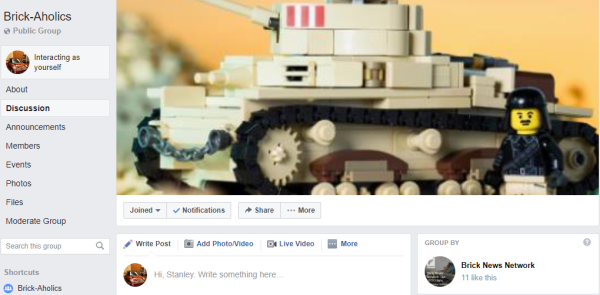 Brick News Network is proud to announce the launch of 'Brick-Aholics', a Facebook brick toy, construction toy and LEGO community where brick toy fans of all ages can share their latest builds, custom MOCs and discuss the hobby.
'Brick-Aholics' is brought to you by the same team as bricknews.net and our companion Flipboard magazine – Brick by Brick.
Join today for FREE and interact with fellow brick toy enthusiasts from around the world!